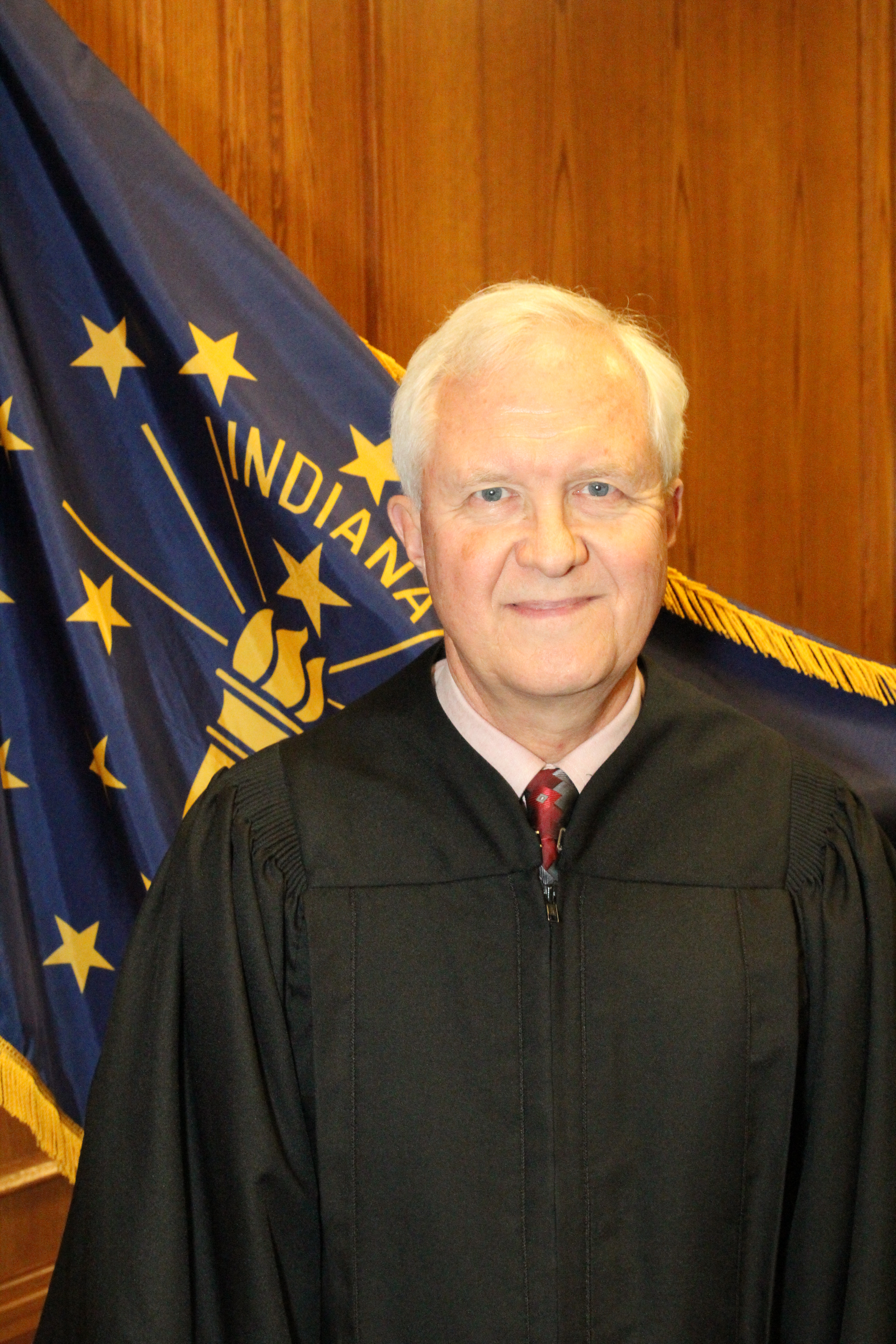 Honorable David J. Avery
David Avery was appointed Judge in the Allen Superior Court – Civil Division in 2000. Prior to his appointment to the bench, he practiced law in Fort Wayne for 23 years and had extensive experience as a mediator.
Judge Avery is a member of the Indiana Judicial Conference and the Indiana Judges Association.
Show more
He is currently serving, or has served on the following committees: Alternate Dispute Resolution Committee, Judicial Administration Committee, Civil Jury Instruction Committee, Civil Benchbook Committee. He also serves as the judicial liaison to the Indiana Commission for Continuing Legal Education. Judge Avery is a member of the Allen County Bar Association, Indiana Bar Association and the Benjamin Harrison Chapter of the American Inns of Court.
Judge Avery serves on the Board of Directors of several organizations: Volunteer Lawyer Program of Northeastern Indiana, Allen County Bar Foundation, The Carriage House, Lutheran Social Services of Indiana and Lutheran Senior Care Ministry. Judge Avery is a graduate of the Valparaiso University School of Law.
Updated: April 2019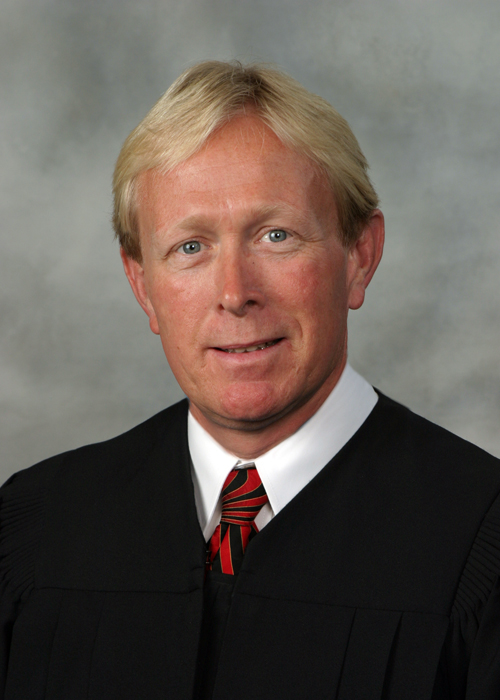 Honorable Craig J. Bobay
Administrative Judge
JUDGE CRAIG J. BOBAY has served in the Civil Division of the Allen Superior Court, in Fort Wayne, Indiana, since 2013. Appointed to the Civil Division in June of 2013, as the result of a merit-based selection and screening process, he was re-elected to his position in the November, 2014 general election.  Previously, he was Magistrate in the Allen Circuit from 2003, to 2013.  His prior service on the bench also includes serving in the Allen Superior Court Magistrate from 1997 to 2002.
Show more
Earlier, he was in private practice at the Fort Wayne litigation firm for 5 years, and was a law clerk for Judge William C. Lee in the U.S. District Court, Northern District of Indiana.  Judge Bobay obtained his J.D. degree, with honors, from the Indiana University Mauer School of Law (Bloomington).
Judge Bobay is chair of the Indiana Commercial Court Work Group, appointed by Chief Justice Loretta Rush to chair a committee that established Commercial Courts in Indiana.  He is one of six Commercial Court Judges in Indiana.  He has served the Judicial Conference of Indiana on several committees, including its Board of Governors.  He is currently serving on the Judicial Administration Committee, which just completed an extensive reevaluation of judicial workloads state-wide.  Judge Bobay chaired a committee of judicial officers who rewrote the Appointed Judicial Officers Deskbook for Indiana Judges and Magistrates. He previously served on the Problem Solving Courts Committee, Domestic Relations Committee, Jury Rules Committee, and Magistrate Committee. He has served as a member of the Indiana Judges Association Board of Managers, the Allen County Bar Association Board of Directors, Volunteer Lawyers Program of Northeast Indiana Board of Directors, and as a board member for the local American Inns of Court.  He is Chair of the Trial Lawyers Section of the Allen County Bar Association.
He has been married to his wife Nancy for over 40 years, and they have three adult children. He is an active member of his church, and worked on multiple church missions in Biloxi, Mississippi to help rebuild housing for victims of Hurricane Katrina. He is an active participant in the community; Judge Bobay is a member of the Board of Directors of The Friends of the Lincoln Collection, a former member of the Board of Directors of the ACRES Land Trust, Fort Wayne Running Club, and the St. Thomas More Society of Greater Fort Wayne, and he teaches in the Department of Public Policy at Purdue University Fort Wayne. He has twice been named the outstanding Public Policy part time faculty member.
Judge Bobay writes extensively and instructs frequently on various topics in the law.  His work has been published in state and local bar journals and he has regularly taught continuing legal education courses for Indiana Judges and attorneys.  Bobay's favorite aspects of his job include encouraging litigants to cooperatively seek agreed resolutions of their disputes, encouraging civility among lawyers, and giving tours of the historic Allen County Courthouse.
UPDATED: April 2019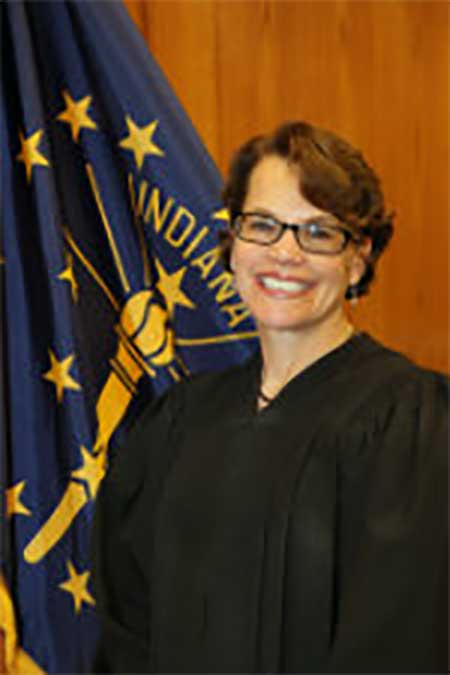 Honorable Wendy W. Davis
Judge Wendy W. Davis took the bench in 2011. Judge Davis presides over felony criminal cases, and was the Chief Judge, a two-year term, in 2014-2015.
Judge Davis brought the HOPE Probation Program to Allen Superior Court, which has been instrumental in reducing recidivism by non-violent, low level drug offenders, through positive behavioral change for those under court supervision.
Show more
She has been committed to the rehabilitation of drug addicts by closely monitoring their addiction treatment while under her jurisdiction and supervision. Through HOPE, any violation while on community supervision, results in strict and swift circumstances, which includes hearings in front of Judge Davis for accountability.
Judge Davis distinguishes these types of offenders from the violent, high level drug dealers and offenders, to which she is committed to keep off the streets of Fort Wayne once convicted.
Judge Davis has been appointed by the Supreme Court as the current Chairperson for the Indiana Judicial Probation Committee where she continues her work to reduce recidivism around the State with other Indiana Judges. Judge Davis also serves with Chief Justice Rush on the ICLEO (Indiana Continuing Legal Education Opportunity) Commission which promotes and recruits minorities into the legal profession and helps to allow them to excel in law school and the legal profession in order to bring greater diversity in the Indiana Bar.
In 2015, then-Governor Mike Pence appointed Judge Davis to the newly established Indiana Governor's Task Force on Drug Enforcement, Treatment and Prevention wherein she, along with other state officials and law enforcement, helped implement State-wide solutions to the overall drug epidemic in the State, both in the Judicial system and other means of prevention. In recognition of her contributions to the task force, Governor (now Vice President) Pence presented Judge Davis with Indiana's "Distinguished Hoosier" award. She was subsequently appointed by Indiana Attorney General Curtis Hill to the Attorney General's Drug Abuse Prevention Task Force.
Also in 2015, Judge Davis was invited to Washington D.C. to participate and bring her expertise in a round table with officials from the White House and other Federal organizations to find solutions to the National Drug problem in the Judicial system, through the Institute for Behavior and Health, and try and make HOPE probation a national standard program.
Judge Davis is very active in the local community where she is a current Board member of the Allen County Bar Association. She is the past Board Chair of the United Way of Allen County and a member of Women United. Judge Davis also serves on the Mayor's Cities United Task Force, the Board of Trustees for Indiana Tech, and Board of Directors for Youth for Christ of Northeast Indiana and committee member of City Life Urban ministries. She also supports Veterans and local military families by serving on the Board of Directors for the FWBCC (Fort Wayne Base Community Council).
Prior to taking the Bench, Judge Davis, a native of Allen County, was a partner at the law firm of Beckman Lawson, LLP, specializing in civil federal litigation and a part time deputy prosecutor for Allen County. Prior to moving back to Fort Wayne, Judge Davis served as an Assistant District Attorney in San Antonio wherein she prosecuted violent offenders and gang members and was appointed to a federally funded Drug and Violent Crime Task Force. Judge Davis was chosen as one of the few members of the 2010 class of Women of Excellence Indiana Lugar Series, and received the Northeast Indiana Women in Leadership Award. Her husband, Scott, is a local physician and U.S. Veteran.
UPDATED: August 2017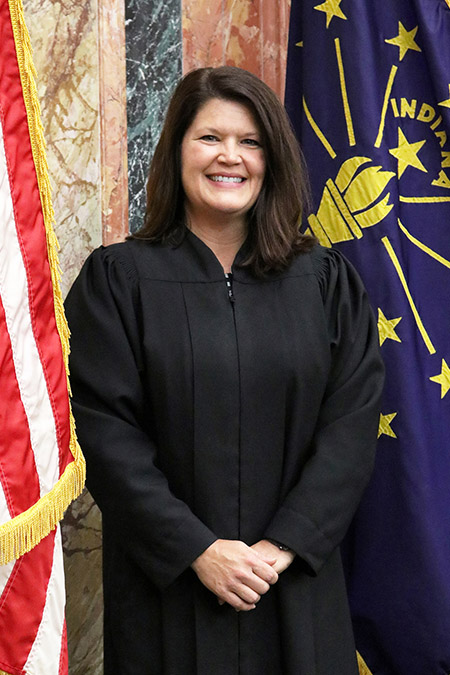 Honorable Jennifer L. DeGroote
Judge Jennifer DeGroote has proudly served the people of Allen County in the Superior Court, Civil Division as a judicial officer since 1999. She graduated, cum laude, from Valparaiso University School of Law in 1995 after receiving her undergraduate degree from the University of Michigan. Judge DeGroote has also been active on the board of directors for several professional and community organizations, including the Allen County Bar Association, the Central Branch YMCA, and Fort Wayne Youth Hockey.
Show more
She previously served on the Special Courts Committee of the Indiana Judges Association and presently serves on the Protective Order Committee of the IJA and the Indiana Commission for Continuing Legal Education. As a presenter at continuing legal education seminars, Judge DeGroote has made significant contributions to the legal education of members of the bar and she has served as a guest speaker for many local agencies and associations to address topics pertaining to court procedures. She has also been involved in judicial and court reform efforts at the local and state levels to improve the experience of litigants who appear in court.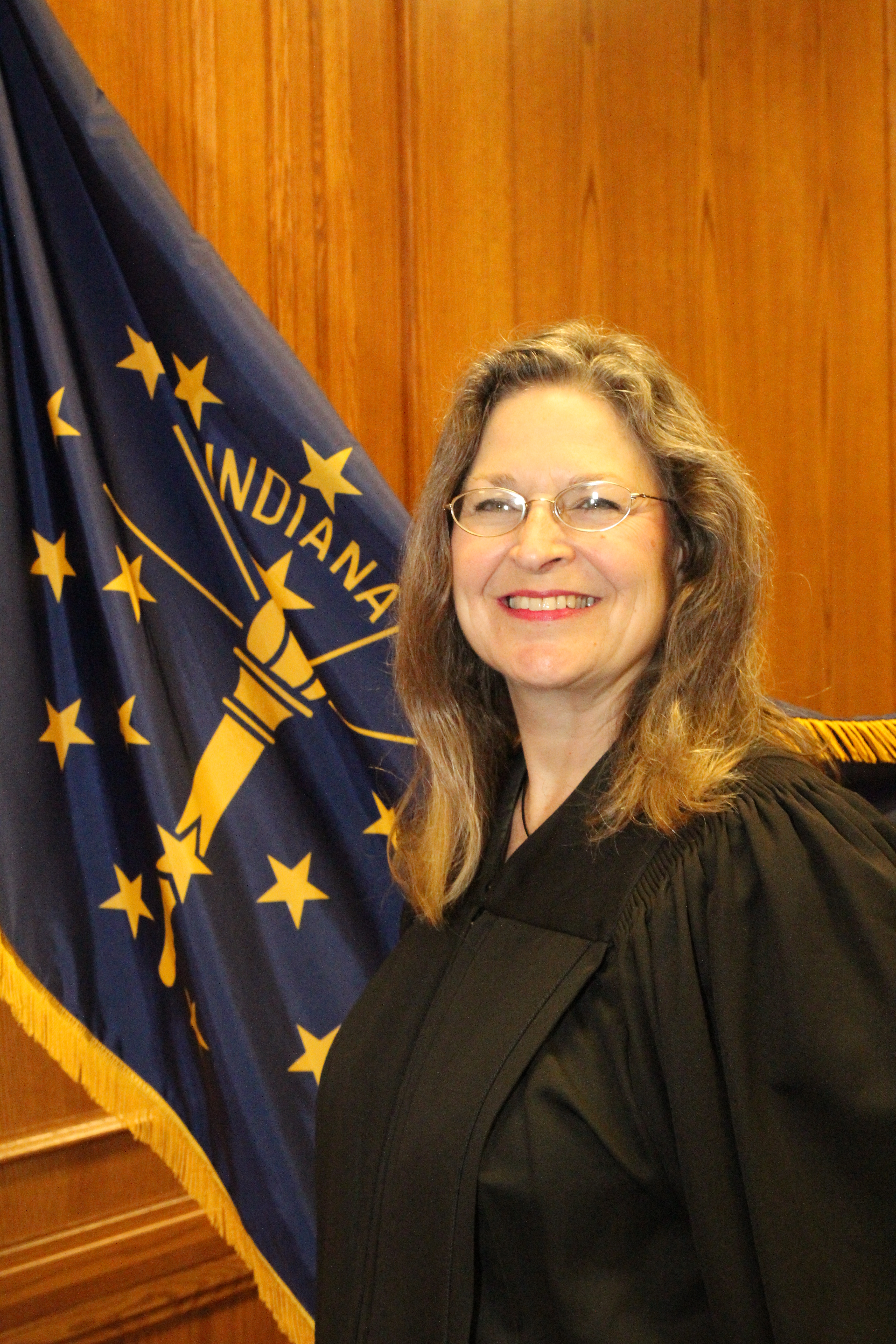 Honorable Frances C. Gull
Administrative Judge
EDUCATION:
St. Joseph's College, Rensselaer, Indiana
B.S. Political Science/Biology 1980
Valparaiso University School of Law, Valparaiso, Indiana
Juris Doctor, with Honors, 1983
Show more
EMPLOYMENT:
Allen Superior Court – Criminal Division Judge,
January 1, 1997 – present
Since January 1, 1999 Judge Gull has served the Criminal Division as Administrative Judge, overseeing the day to day operations of all six (6) criminal courts.
Allen County Prosecuting Attorney's Office
Chief Deputy Prosecutor December 1990 – December 1996
Chief Counsel, Criminal Division March 1989 – December 1990
Deputy Prosecuting Attorney, Sex Crimes
Unit, Section Chief, Felony Division March 1987 – August 1988
Allen Circuit Court Magistrate, Civil Division August 1988 – March 1989
Allen Superior Court – Probate
Commissioner/Traffic Court Referee November 1984 – March 1987
Allen Superior Court Law Clerk, Family
and Criminal Divisions July 1983 – August 1984
In the Prosecutor's Office, Judge Gull prosecuted hundreds of offenders. In the Sex Crimes Unit, she was responsible for cases of sexual assault against women and children. Later, as Section Chief in major felonies, her trial schedule expanded to include robbery, burglary, arson, battery, and other serious felony offenses. As Chief Counsel and then as Chief Deputy, she was responsible for the prosecution of all homicides, high profile felony cases, arson investigations, and cases involving political figures.
She has maintained her license to practice law by attending continuing legal education classes sponsored by the Indiana Prosecuting Attorneys Council, National District Attorneys Association, United States Department of Justice (ATF, FBI), Indiana Coroners Association, Allen County Bar Association, Indiana State Bar Association, Indiana Judicial Center, National Judicial College, American Academy of Judicial Education, and numerous other organizations.
In 1995, she was the recipient of the Patrolmen's Benevolent Association Law Enforcement Oscar Award for Outstanding Achievement and Service. In 1996 she received a Special Award from the Fraternal Order of Police for outstanding service to the Allen County Law Agencies. In 1997 she was recognized by the Indiana Coalition Against Domestic Violence for outstanding contribution to S.T.O.P. Grant Judges and Prosecutors Training. She was recognized in 2002 by the Indiana District Ten Little League Baseball as a Hometown Hero. She was one of the recipients of the Ft. Wayne Journal Gazette's Citizen of the Year Award in 2002. In 2003, she received a Community Service Award from the Fort Wayne Fire Department for contributions to their Diversity Training.
Since 1989, she has provided training and lectures on search and seizure, general criminal law, juvenile law, domestic violence, arson investigation, and issues relating to prosecution and the criminal justice system, including Indiana's Jury Rules, trial advocacy and courtroom testimony. She has lectured, and provided training to: Fort Wayne Police Department; Allen County Police Department; Indiana State Police; New Haven Police Department; Indiana State Coroner's Association; Fort Wayne Fire Department; Northeastern Indiana/Allen County Medical Response Team; Aboite, St. Joseph, and Cedar Creek Township Fire Departments; Indiana Coalition Against Domestic Violence; Fort Wayne Sexual Assault Treatment Center; the Indiana State Bar Association; Indiana Judicial Center; Indiana Prosecuting Attorney's Council; Allen County Bar Association; Lake County Bar Association; Fort Wayne Newspapers; Lutheran Hospital Chaplaincy Program, and numerous state and county law enforcement agencies.
Judge Gull has been a guest speaker/lecturer for many community and business organizations, as well as schools at all educational levels. She is a member of SCAN's Daybreak Children's Shelter Advisory Committee and the Campaign for Children; Allen County Community Corrections Executive Board; Advisory Committee member to the Vanderbilt University School of Law's Federal Habeas Litigation study, appointed by former Chief Justice of the Indiana Supreme Court, Randall T. Shepherd; District Three Representative to the Indiana Judicial Center Board of Directors and member of its Strategic Planning Committee; Former member and Chairperson of the Judicial Administration Committee of the Indiana Judicial Center; Former member and Chairperson of the Court Alcohol/Drug Committee of the Indiana Judicial Center; Chairperson of the Jury Committee of the Indiana Judicial Center; Member of the Indiana Judges Association; Member of the Allen County Bar Association; Member of the Judicial Technology and Administration Committee, and current Co-Chairperson of the local group of Judges and interested stakeholders for JTAC's implementation of a 21st century case management system for state courts; Governor's appointee to the Sentencing Policy Commission for the Indiana Legislature; Member of the American Judicature Society; Member of the Paralegal Advisory Committee, Ivy Tech Community College; Mentor to the Gifted Students' Program for Huntertown Elementary School and Southwest Allen County School District; Member of the Fort Wayne Central Lions Clubs International; and Church Delegate to Concordia Lutheran High School on behalf of her church, St. John ELCA Church.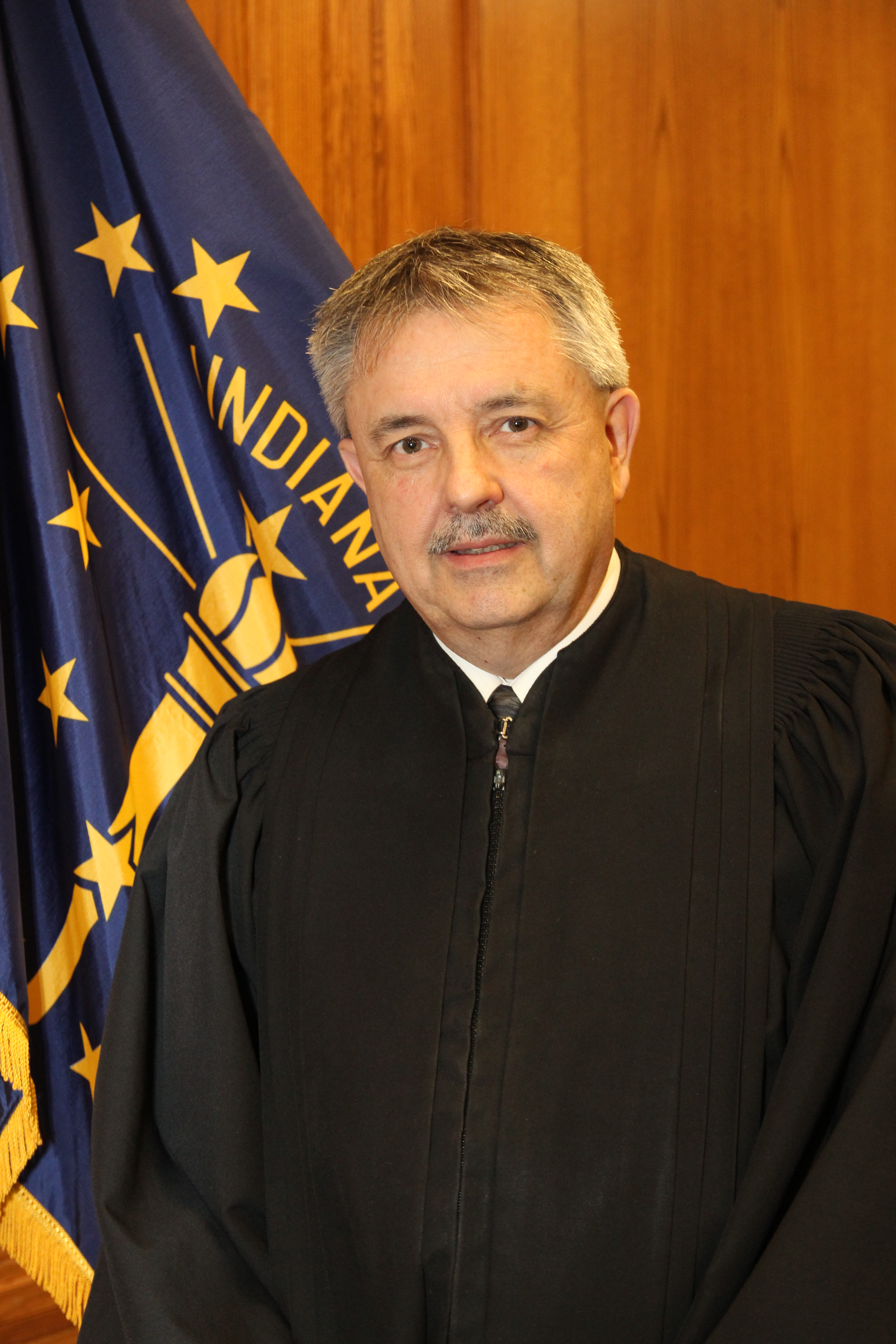 Honorable Charles F. Pratt
Charles F. Pratt was elected Judge in 1998. Prior to his election Judge Pratt served the court as a judicial referee in the Small Claims Division (1983-1985) and as a juvenile court magistrate (1985-1998). Judge Pratt graduated with distinction from Indiana University – Purdue University, Fort Wayne in 1976 and received his Juris Doctorate degree cum laude from Indiana University School of Law in 1979. He is a member of the Indiana Judges Association and is on the Board of Directors for the Indiana Council of Juvenile and Family Court Judges. He holds membership with the National Council of Juvenile and Family Court Judges as well.
Show more
Judge Pratt serves on the Indiana Judicial Center's Juvenile Justice Improvement Committee and has served as its chair. He is co-chair of the Cross-systems Youth Task Force for the Indiana Commission on Improving the Status of Children. He is part of the state-wide implementation team for House Enrolled Act 1196 that addresses the legal procedures for dual status youth. He is a former member of the Center's Juvenile Judges' Benchbook Committee. He served locally on the Concordia Lutheran High School Education Association Board. He is a member of Emmanuel Lutheran Church in Fort Wayne.
In 1990 Judge Pratt founded the Annual Conference on Youth to provide training on positive youth development and strength based practices for child and family professionals in northeastern Indiana. In 1999, Judge Pratt established Allen County's positive youth development initiative, Great KIDS make Great COMMUNITIES. Developed around the principles and research of the Search Institute and the 40 Developmental Assets that kids need to succeed, Great KIDS provides on-going training and research on a variety of issues related to children and families. Great KIDS and the Annual Conference on Youth are principally funded through private grants, including grants from the Foelliinger Foundation.
Judge Pratt has initiated multiple court practice reforms in child abuse and neglect cases. Through thesupport of the Indiana Supreme Court's Court Improvement Program, Judge Pratt's reforms have included Facilitation (mediation) process, Family Group Decision Making practices, and a Mental Health Specialty Track. Judge Pratt recently completed a pilot study of Court Performance Outcomes for the state. Several measurements identified in the project are being replicated by juvenile courts across the state.
Judge Pratt has presented on his court reforms at the American Humane Association national conferences, Search Institute conferences, and the National Conference on Child Abuse and Neglect. He has provided training at the Pennsylvania Child Summit, the Pennsylvania Permanency Barriers Conference, the Kansas Health Foundation Leadership Conference, an Ohio Judicial College in 2006, a Bridges and Circle Community Building Conference, and court reform training in Windsor, Canada. He has presented at the Indiana Child Summit, multiple Indiana Judicial Center Conferences, and an Indiana State CASA Conference. In addition to presentations at local jurisdictions across the state, Judge Pratt has conducted over 350 positive youth development presentations to local groups, churches, and organizations. He has taught juvenile law courses for Indiana-Purdue University-Fort Wayne and Trine University.
Judge Pratt has been recognized as Indiana's Outstanding Juvenile Court Judge in 2002 and as the Indiana Bar Association Young Lawyers Section Outstanding Judge in 2009. He was presented with the Congressional Johnny Appleseed Award in 1999. For his work in Pennsylvania he was given a Pennsylvania Collaboration Award. In recent years he has been honored by the Center for Non Violence and Park Center, Inc. In 2009 he was given the Indiana Lieutenant Governor's Partners in Progress Award. That same year he was honored by the Dr. Martin Luther King, Jr. Indiana Holiday Commission and the Indiana Civil Rights Commission with the Passing the Torch Award. In 2012 he was recognized with Fort Wayne Urban League's Lions Award, Fort Wayne Allen County NAACP Branch 3049's Judicial Award, and the Johnny Appleseed Division of Kiwanis International's Spirit of John Chapman Award. In 2015 he was presented with the Janus Award by the McMillan Center for Health Education.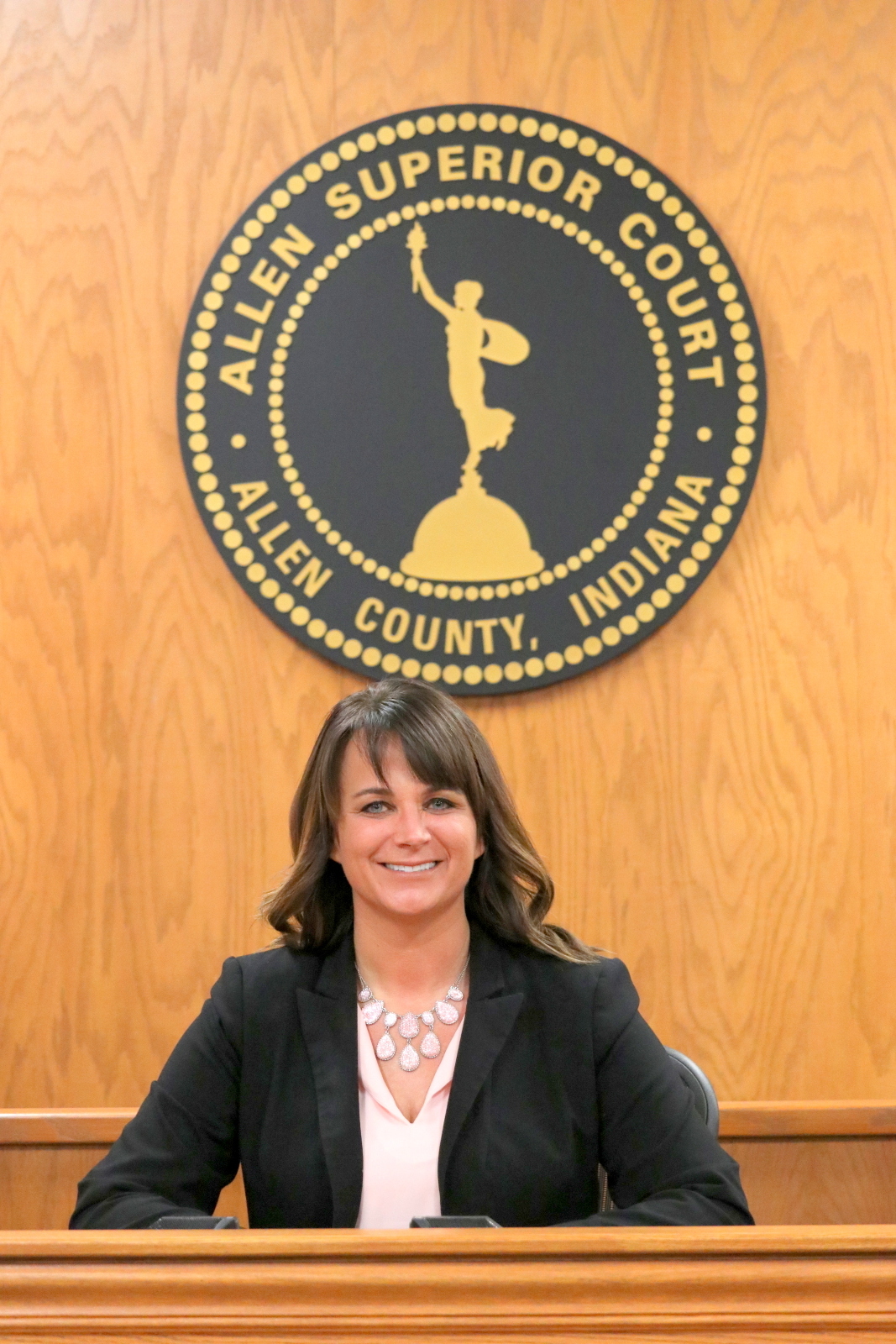 Honorable Andrea R. Trevino
Chief Judge and Family Division Administrative Judge
Judge Andrea R. Trevino was appointed Judge of the Allen Superior Court by Governor Eric Holcomb. She assumed the bench on March 21, 2018. Judge Trevino hears family and juvenile matters and oversees the Allen County Juvenile Center, a secure detention facility for juveniles.
Show more
Prior to being appointed to the bench, Judge Trevino was Magistrate in the Allen Circuit Court, having been appointed to the position in 2013 by Judge Thomas J. Felts. She presided primarily over the Allen Circuit Court IV-D Division, but also heard criminal, civil, and family relations matters. In November of 2013, Judge Trevino started a collaboration between the Allen Circuit Court and WorkOne of Northeast Indiana to provide employment, education, and vocational rehabilitation services to child support obligors.
Judge Trevino grew up in Fort Wayne, Indiana, where she graduated from South Side High School. She is a 1999 graduate of Saint Joseph's College, and in 2003, she received her J.D. from the Indiana University School of Law (now the Maurer School of Law).
Prior to becoming a Magistrate, Judge Trevino practiced law for approximately 10 years. During that time, her practice was primarily concentrated in the areas of family law, civil litigation, and appellate work. Judge Trevino has experience arguing cases in various trial courts around the State, and was chosen to present oral arguments to both the Indiana Court of Appeals and the Indiana Supreme Court. She also served as Guardian Ad Litem for children involved in custody or parenting time disputes.
Before joining the judiciary, Judge Trevino regularly volunteered for Legal Line, a program sponsored by the Allen County Bar Association that provides free legal advice to callers in need. She also dedicated time to local youths, serving as a soccer coach for the Fort Wayne Sport Club, and as a cheerleading and soccer coach for students at South Side High School and Canterbury Middle School. Judge Trevino is a past President and Board Member of the South Side Alumni Association, and also served on the South Side Foundation, where she dedicated her efforts to granting scholarships to deserving students. In 2014, The Greater Fort Wayne Business Weekly named her to its "Top Forty Under 40," an honor bestowed upon individuals younger than 40 who are making a difference in northeast Indiana both on the job and in the community.
Judge Trevino currently serves as a member of the Indiana Supreme Court's Juvenile Justice Improvement Committee. She previously served on the Board of the Indiana Chapter of the Association of Family & Conciliation Courts. In 2016, the Supreme Court appointed Judge Trevino to its Alternative Dispute Resolution Committee. Judge Trevino regularly serves as a lecturer on topics in the area of domestic relations and juvenile delinquency. She was chosen to participate in the National Judicial College's Faculty Development Program, aimed at training presenters/lecturers for statewide and/or national judicial conferences.
Locally, Judge Trevino is a member of the Fort Wayne United Steering Committee and the Board of Directors of the Allen County Bar Foundation, Inc. She previously served as a member of the Allen County Bar Association's Family Law Executive Committee.
Updated: April 2019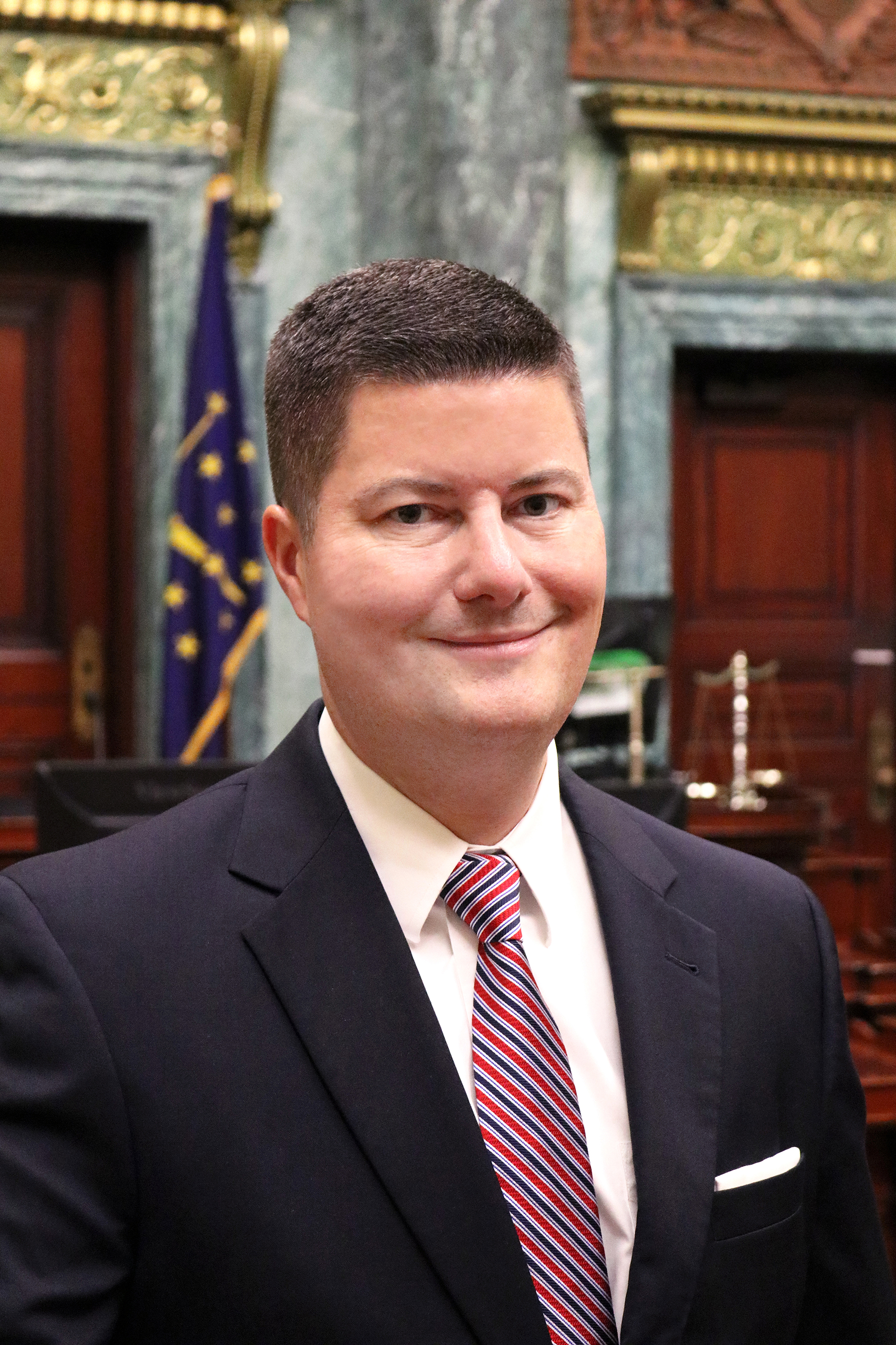 Honorable Andrew S. Williams
Judge Andrew S. Williams has served as Judge of the Allen Superior Court Civil Division since August 2020. He was appointed to the bench by Indiana Governor Eric Holcomb.
Judge Williams received his Juris Doctor from the Baylor University School of Law in 2001 after graduating cum laude from Ball State University in 1995.
Show more
While at Baylor, he served as a senior editor of the Baylor University Law Review. He is currently admitted to practice before the Indiana Bar, the U.S. District Court Northern and Southern Districts of Indiana and the Seventh Circuit U.S. Court of Appeals. Judge Williams has also briefed and argued cases before the Indiana Court of Appeals and the Indiana Supreme Court.
Prior to being appointed to the Allen Superior Court bench, Judge Williams was a partner with the firm of Hunt Suedhoff Kalamaros, LLP, in Fort Wayne, Indiana. He practiced in the areas of general insurance litigation, civil rights defense and state and federal appeals.
Judge Williams has served as Judge Pro Tem in Superior Court on several occasions and given of his time as a Civil Commitment Hearing volunteer since 2005.
Judge Williams is actively involved in the community as well as the legal profession. He was President of the Allen County Bar Association in 2018 and 2019, after previously serving as Board Secretary. He is a current member and Master of the Benjamin Harrison Inns of Court. Judge William is also Vice-Chair of the Parkview YMCA Board of Directors and a past chair of its Fundraising Committee. Judge Williams and his family are members of Grace Point Church.
A lifelong Hoosier, Judge Williams has lived in Fort Wayne since 2002. He has been married to his wife Kim since 2000. They have three sons.
August 2020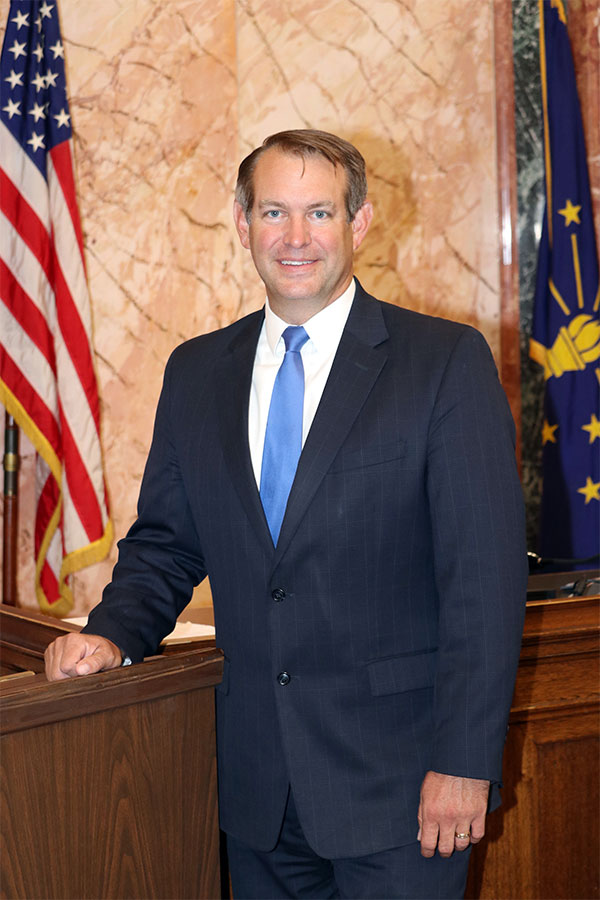 Honorable David M. Zent
Judge David M. Zent was previously the Magistrate in the Criminal Division of the Allen Superior Court assigned to Misdemeanor and Traffic Court having been appointed to his position in May of 2015. Judge Zent was an attorney with the law firm of Leonard, Hammond, Thoma & Terrill. He also served as a deputy Allen County Public Defender and as an attorney representing indigent clients in the federal courts. 
Show more
A 1998 graduate of Indiana University and 2002 graduate of the University of Dayton School of Law, Zent was admitted to the Indiana Bar in October 2002.